Create and verify a local business on Google
Create and verify a local business on Google is one of the best ways to gain visibility online for your brand or company. Creating a Google+ page helps a company be found in a google search, on Google Maps, and have a Google + business page. We've said it before Social Media Marketing is a great way to grow your business by connecting with potential clients. Setting up a Google + page is quick and easy and in just a few clicks, you can create a page for your business, brand or organization and start connecting with people.
---
To add your local business to Google My Business, you must have a mailing address and meet our quality guidelines. If you'd like to promote a brand, product, organization, or any other entity without an address, you should instead create a brand page.
Local Google+ pages are designed for businesses that serve a particular locale. Local restaurants, hotels, dentists, hardware stores, plumbers, or repair shops, for example, are eligible to create a local page.
Create a local page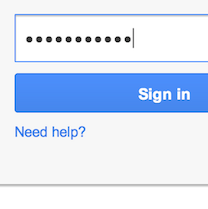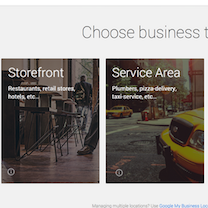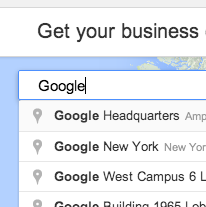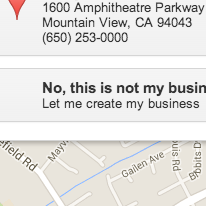 Navigate to Google My Business. You'll need a Google account to get started.
Choose one of two categories of local businesses:

Storefront businesses: Choose this option if you serve customers at your business location.

Examples: restaurants, hotels, retail stores

Service area businesses: Choose this option if you serve customers at their location within a specific service area and you want your customers to see your service area on Google Maps.

Examples: plumbers, taxi services, pizza delivery

Note: Brands, organizations, or artists should follow these steps.

Enter the name or address of your business and select your business if it appears in the drop-down menu.
If you don't see your business listed in the menu, click No, these are not my businesses or I've correctly entered the business. You'll then be prompted to enter some details for your business. Make sure you enter an accurate, complete street address, and a phone number which reaches your business directly.After you complete your business information, click Submit.
---
Verify your business
To make sure the basic information you submit is accurate, we'll ask you to verify it. This process helps us give the best possible information to your customers on Google.
Most business owners verify by postcard. If you're verifying a business that's already on Google, you may also be able to verify by phone. And if you've verified your business's website with Webmaster Tools, you may also be eligible for instant verification.

 Verification by postcard
On the postcard request screen, make sure your address is displayed accurately on your postcard. You can also add an Optional contact name to help your postcard reach you. Then click Send postcard.
When you receive your postcard, enter your verification code into your dashboard

 Verification by phone
Make sure you can directly answer your business phone number to receive your verification code.
Click Verify by phone to have the code sent to your phone via automated message.
Enter the code from the message into your dashboard

 Instant verification
You may be instantly verified to manage your business if you've already verified your business's website with Google Webmaster Tools.

Make sure you're signed in to Google My Business with the same account you used to verify your site with Webmaster Tools. Note that some business categories may not be eligible for instant verification.
Verify 10 or more locations
If you manage 10 or more locations of the same business, you may be eligible for bulk verification using Google My Business Locations.
Once you've verified, you may see a banner asking you to review your information and make any final changes.
Click Done editing when you're certain everything is up to date.
Note that you won't be able to update the business's name until the verification process is complete.
Great job now you've completed the Create and verify a local business on Google tutorial
---